[CFS 2016 GF Match Schedule]​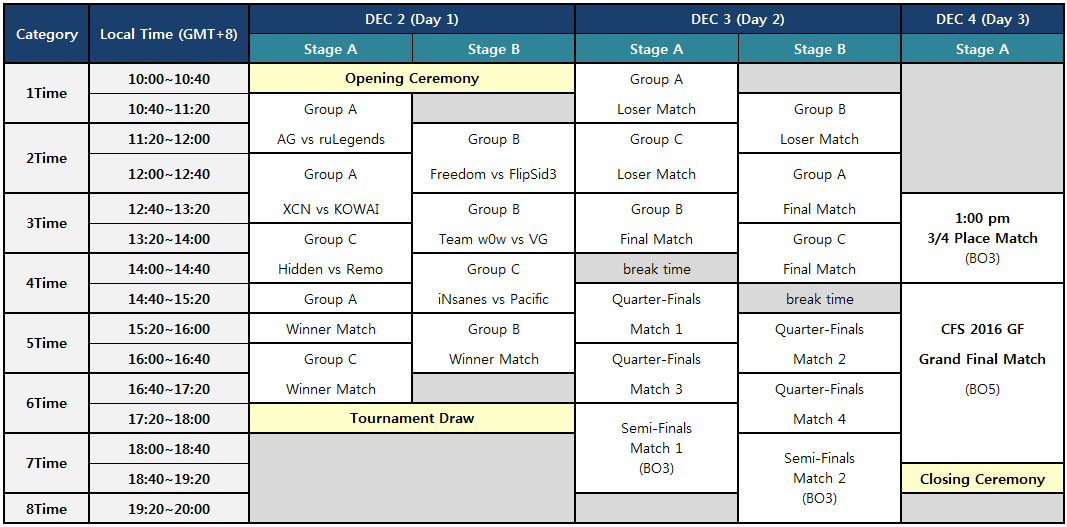 *Match time in the table above is set to the host country's time zone, China (GMT +8).
*Schedule can be subject to change.
* GF is a dual tournament, Stages A and B will be used on the first 2 days (Dec 2 and 3).
Only Stage A will be used on Day 3 (Dec 4).
Check out the CFS 2016 Grand Finals talent line-up!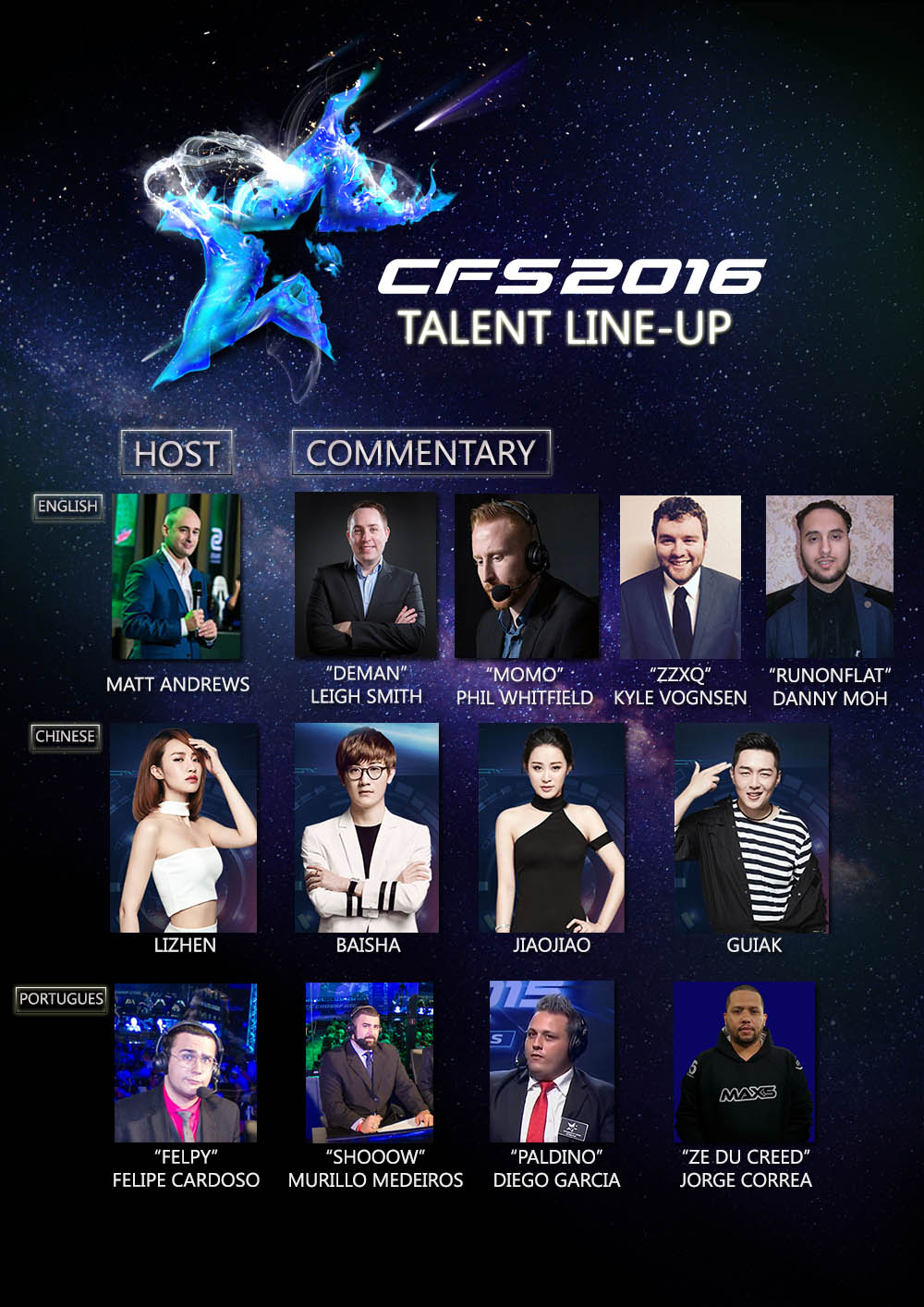 [CFS Website Live Stream]
Broadcast is also available through the official CFS website.
The matches will be directly streamed live through the CFS website.
Enter the "Media" tab and click on the channel that you wish to watch: Live channel 1 or live channel 2.
Match results can be checked in the CFS website "Schedule" tab.
We don't want you to miss any part of the GF, so stay tuned to the CFS website and the channels to see which team becomes the CFS 2016 champion!