We are now just over a month left until our grand tournament CFS 2019 Grand Finals. 12 teams from 6 regions are confirmed to participate, please see below for the final participating teams.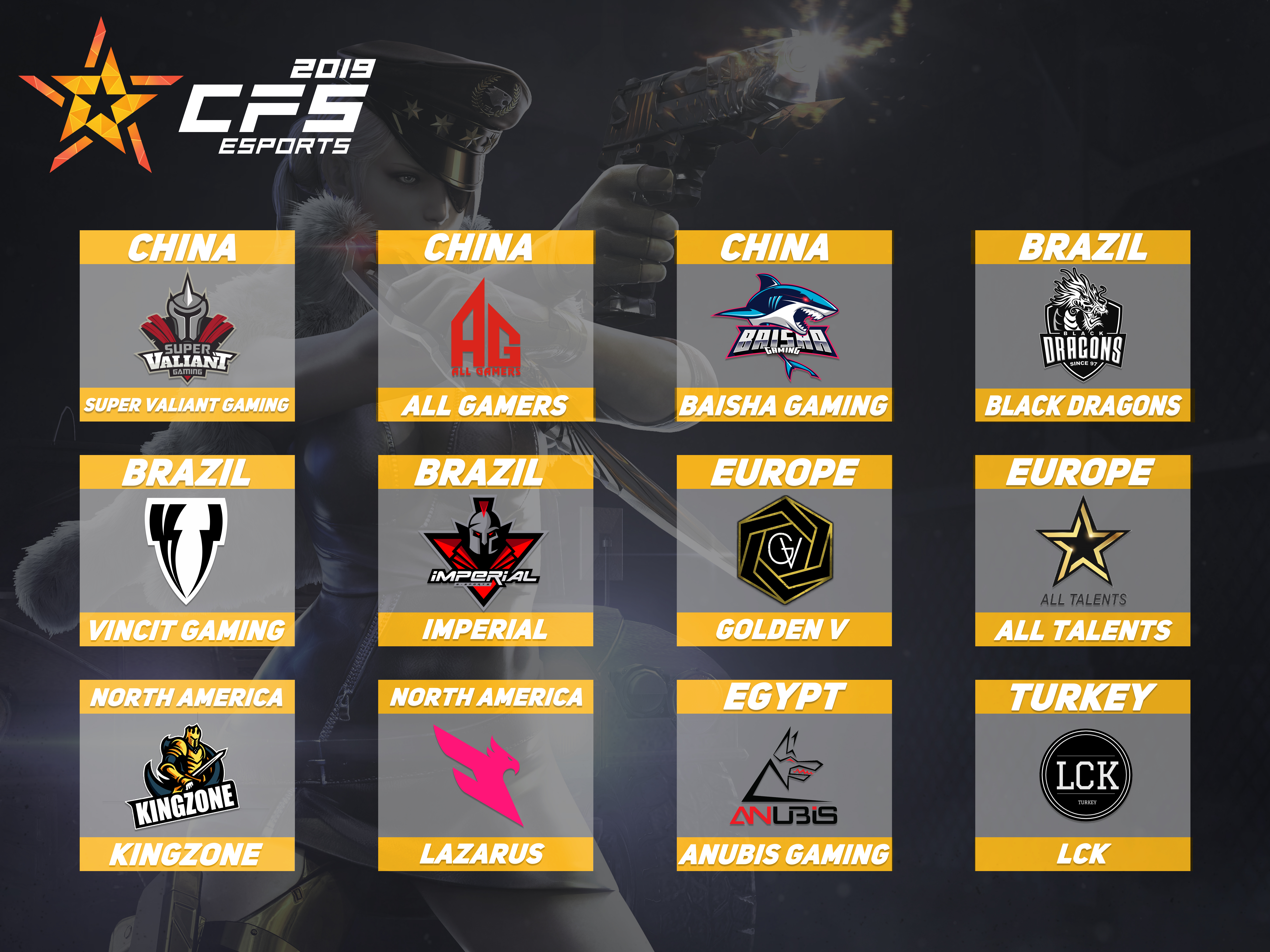 [CHINA] Super Valiant Gaming (SV), ALL GAMERS (AG), BaiSha Gaming (BS)
[BRAZIL] Black Dragons esports (BD), VINCIT Gaming (VG), IMPERIAL (IMP)
[EUROPE] GOLDEN V (GV), ALL TALENTS (AT)
[NORTH AMERICA] KINGZONE (KZ), Lazarus (LZR)
[EGYPT] Anubis Gaming (ANB)
[TURKEY] LCK (LCK)
CF esports is currently restructuring each region's esports league according to regional circumstances. Therefore some regions has been put on hold for their participation for this year's CFS Grand Finals.
In 2020, newly organized leagues will be applied by each region and will soon be able to see teams from diverse regions participating in the CFS.