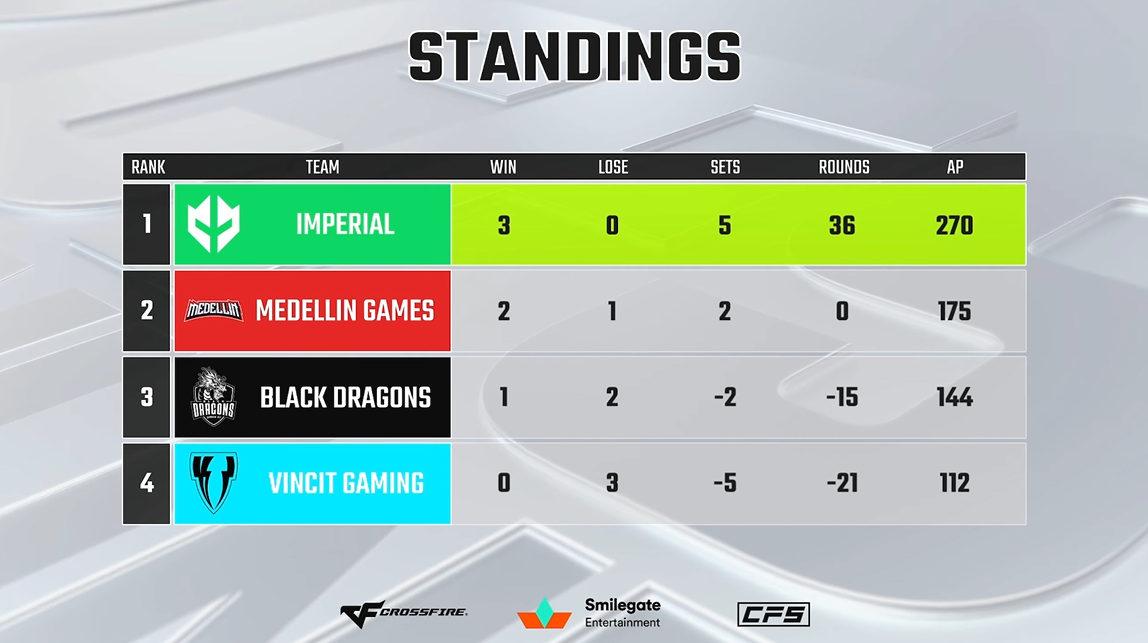 Hello, CROSSFIRE esports fans!
The second day of CFS INVITATIONAL ONLINE 2022 AMERICA Division is just over.
Please take a look the summary of day 2.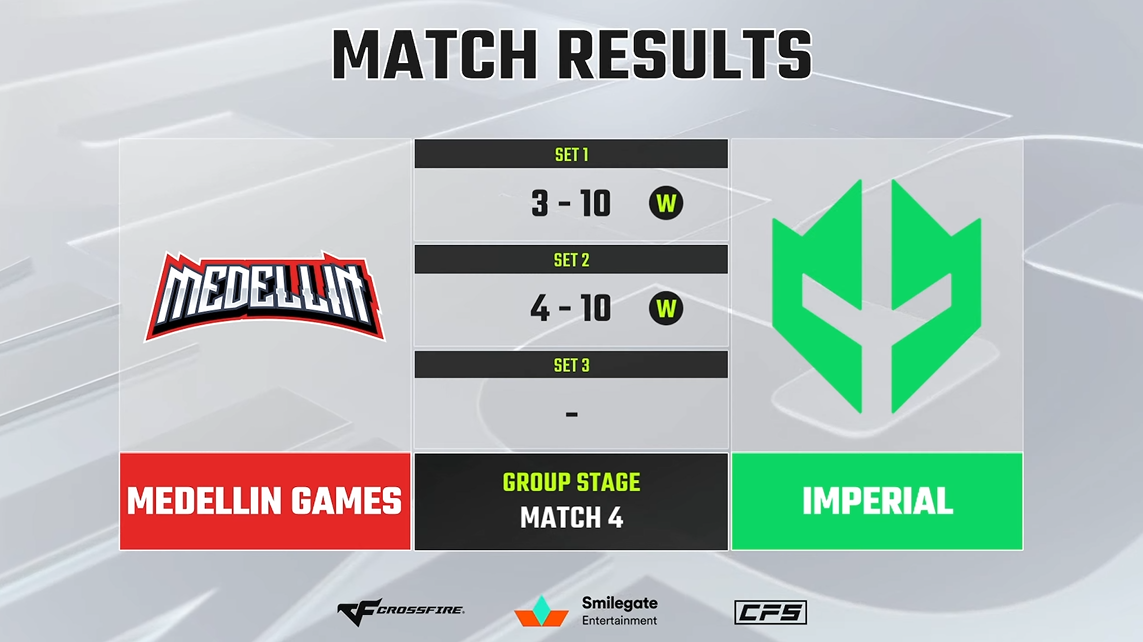 [Match 1: MEDELLIN GAMES vs Imperial]
Map1: Port / Map2: Black Widow
The first match of the second day in AMERICA division has began with a showdown between MEDELLIN GAMES, who performed well in CFEL 2022 Season 1 with their new strong line-up to challenge to their championship. MEDELLIN GAMES achieved excellent results on the first day with enhanced strategy and team moves and won a huge victory over VINCIT Gaming on the first day of the tournament. But it wasn't go through to deal with Imperial who returned as a powerful team roaster in CFSIO 2022. MEDELLIN GAMES gave Imperial the overall match flow from the beginning of the match. And both in the first set port and the second set in the Black Widow, it was ended up giving up the first game, especially in front of Lukaum's fierce rush.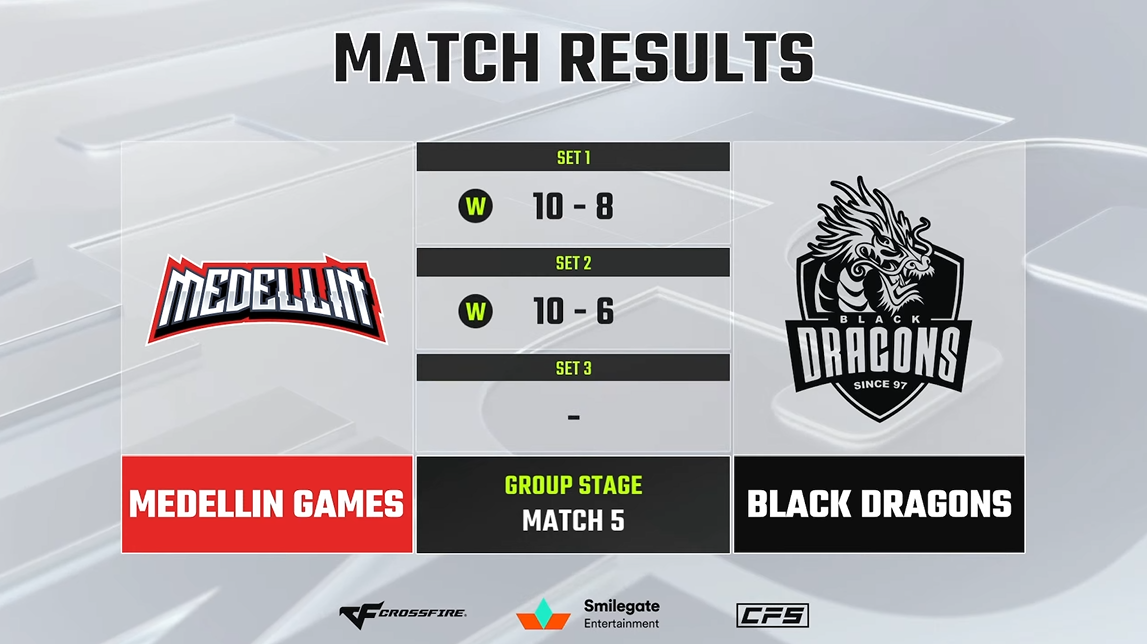 [Match2: MEDELLIN GAMES vs Black Dragons]
Map1: Compund / Map2: Port
MEDELLIN GAMES has handed over the previous match to Imperial easily, but they did not give up and showed continuous skills and team organization in the next match without any hesitations. Black Dragons who persistently chased their opponents in the first set in compound, rushed towards their opponent with fast attack play by nottzin and novaes, but it was not enough to block the fast and organized moves by MEDELLIN GAMES, especially by their overall map utilization strategy. And also there was twojinJ's formidable performance. Black Dragons, who lost the first set to a score of 10:8, resisted until the end, but the second set ended with a higher score difference of 10:6 and victory finally went to MEDELLIN GAMES at last.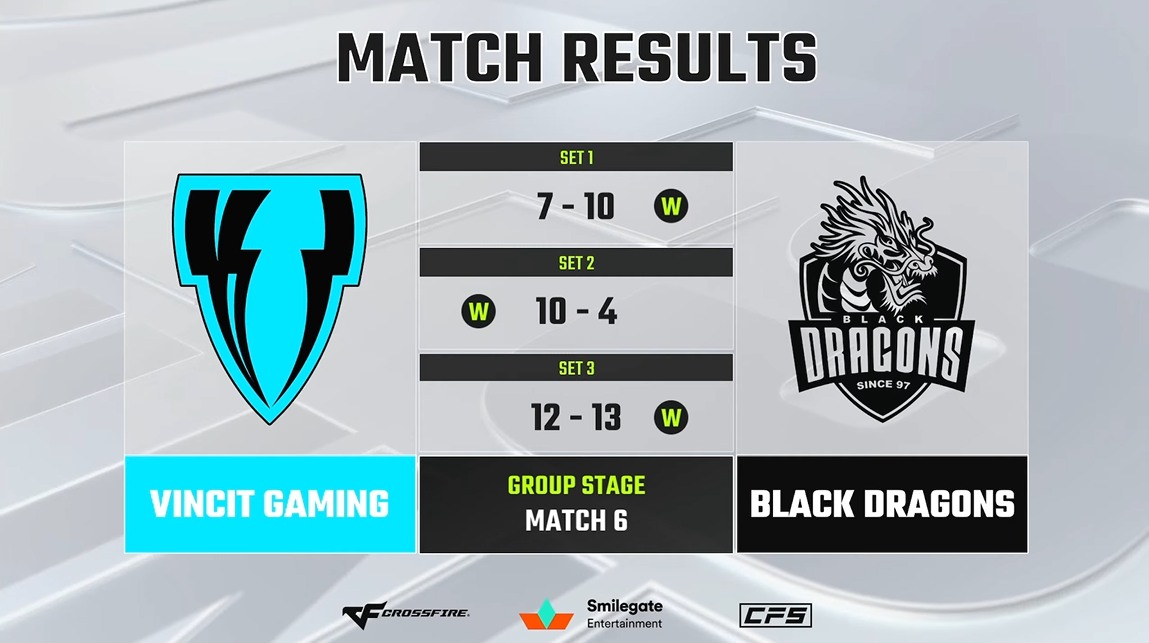 [Match 3: VINCIT Gaming vs Black Dragons]
Map1: Compund / Map2: Sub Base / Map3: Ankara
The last game of this day was the fiercest match among today's all battles. Black Dragons won the first set in the compound with a score of 10:7, which seems like enough to overturn the disappointment of scoring with MEDELLIN GAMES in the previous match. However, Black Dragons lost its momentum in the second half due to VINCIT Gaming's excellent performance by BoresziN, gave up the second set in the Sub Base with a score of 10:4. In the third set, two teams took turns in each round, leading to a 9:9 and extra rounds, and eventually Black Dragons won the final set, with a brilliant rush by nottzin.
It was a 2nd day of CFS INVITATIONAL ONLINE 2022 AMERICA Division for the Invitational champion title.
Please stay tuned to the battles on the 3rd day, and meet your final champions in the end of the line !
Thank you.