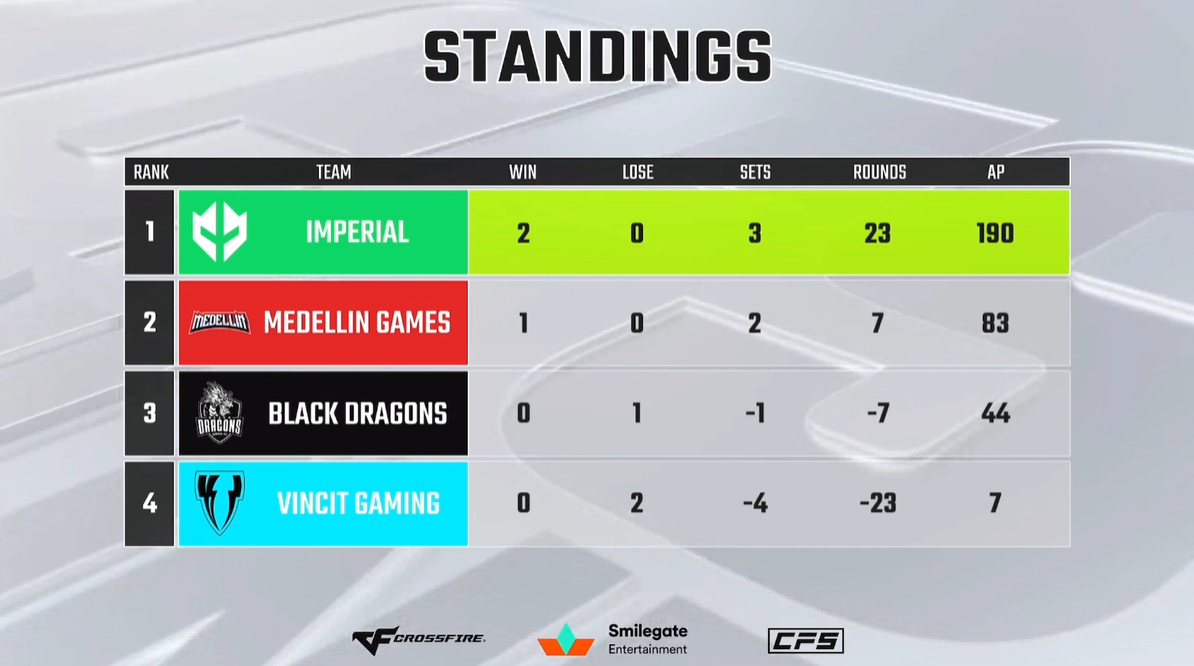 Hello, CROSSFIRE esports fans!
The first day of CFS INVITATIONAL ONLINE 2022 AMERICA Division is over.
Please take a look the summary of day 1.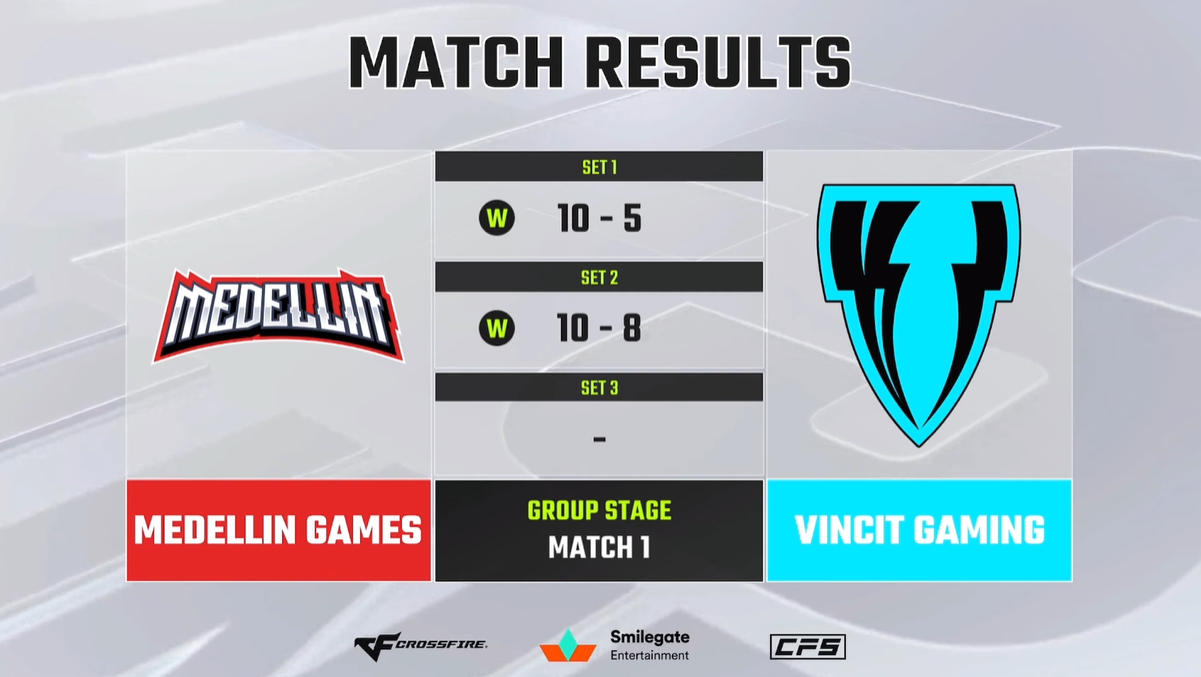 [Match 1: MEDELLIN GAMES vs VINCIT Gaming]
Map 1: Port / Map 2: Compound
The first match in the AMERICA division opened with a showdown between MEDELLIN GAMES and VINCIT Gaming. Although the team has a long history of winning the CFS Grand Finals,. But in it's first match of AMERICA division, VINCIT Gaming showed a disappointing difference in power as it repeatedly gave points to MEDELLIN GAMES, by overwhelmed their early strategic plays and strong momentum in whole battles. MEDELLIN GAMES, who quickly won the first set, seemed to slow down for a while in the middle of the second set, but managed to win the first game with a solid defense and fast offensive play based on good concentration and strong organization.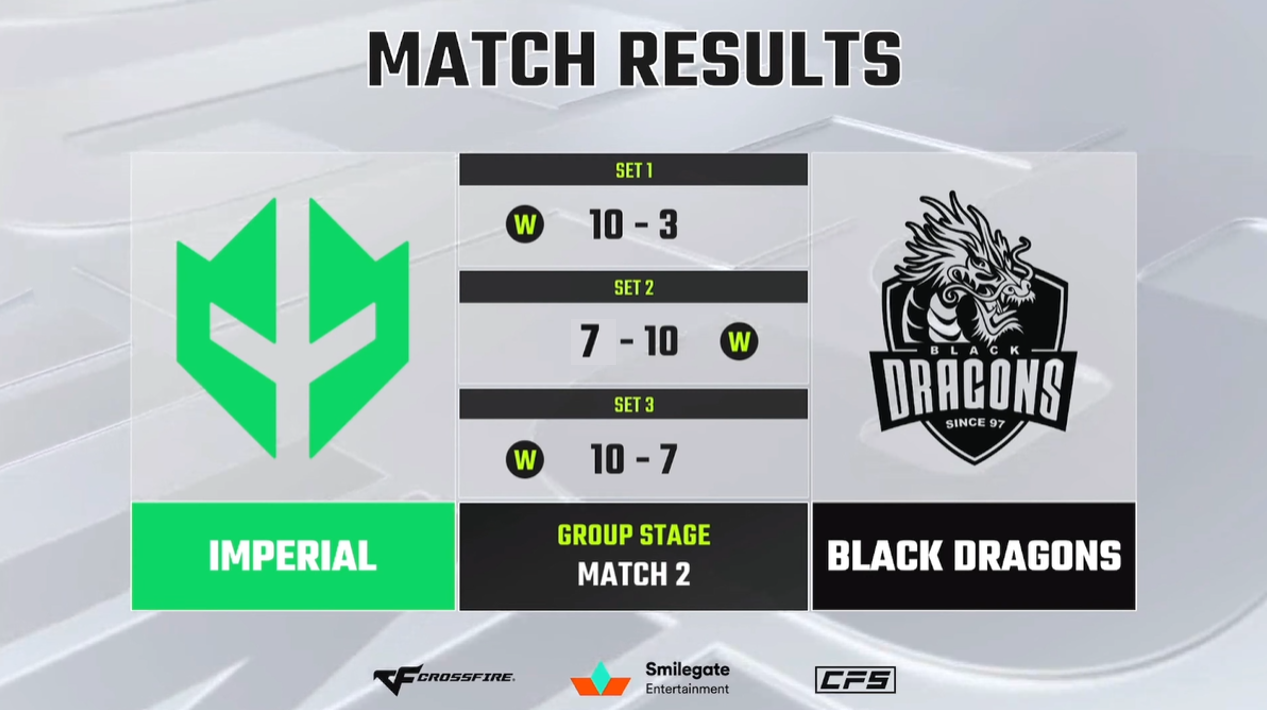 [Match 2: Imperial vs Black Dragons]
Map 1: Ankara / Map 2: Black Widow / Map 3: Compound
In the second match, two of the leading Brazilian teams in CF esports, Imperial and Black Dragons. Black Dragons, who advanced to fourth place in the previous CFEL 2022 Season 1, seems to be worried that their poor performance might easily give up the game to Imperial, but they still showed their traditional strength by bringing the first set of the season against Imperial for the first time. In contrast to the first set which taken by Imperial by their powerful and offensive attacks and pressures, Black Dragons took the second set and with the strong defense to Imperial and successfully made a 1:1 tie set score. In the final set, the fierce battle until the second half ended with the victory of Imperial, who led the battle based on consistently high team unity and concentration.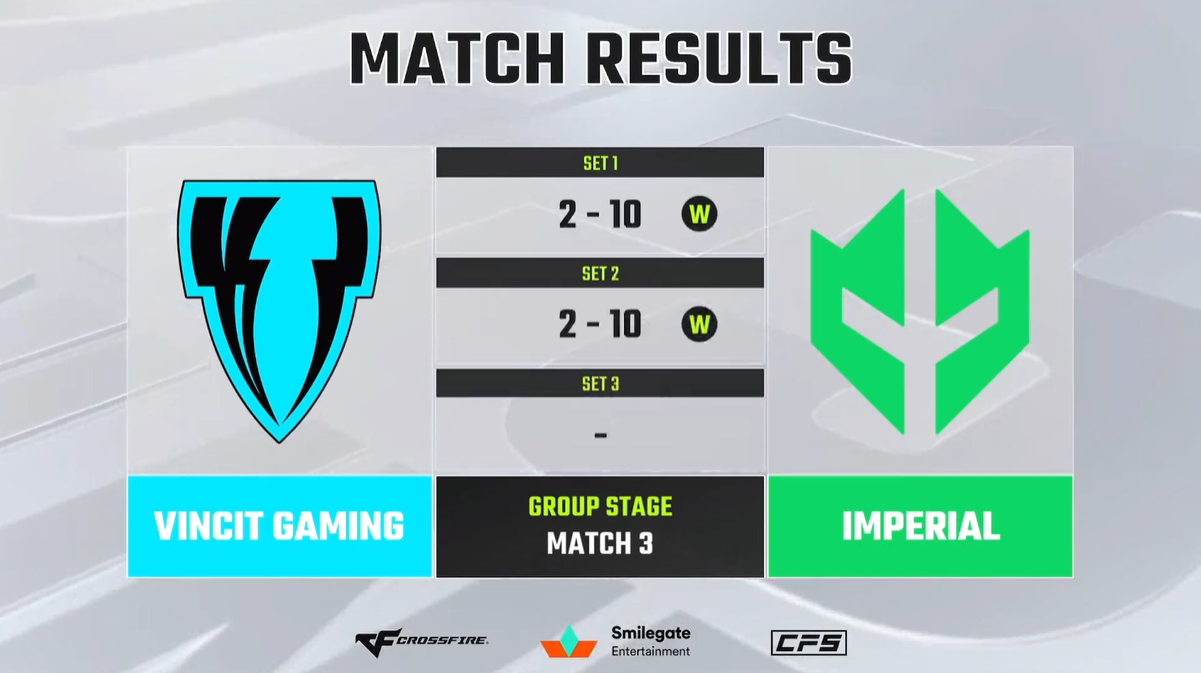 [Match 3: Imperial vs VINCIT Gaming]
Map 1: Ankara / Map 2: Black Widow
The last match of the day was definitely a match that highlighted Imperial's overwhelming performance. VINCIT Gaming, which was generally behind MEDELLING GAMES in its first game, lost the lead by giving up a round score in front of the strong favorite Imperial. After warming up enough to play the Black Dragons in the second match, Imperial fought an overwhelming battle throughout the game with Lukaum's outstanding kill power and high concentration. As a result, Imperial won its third game, ending the first competition day in the CFSIO 2022 AMERICA division.
It was a 1st day of CFS INVITATIONAL ONLINE 2022 AMERICA Division for the Invitational champion title.
Even though it was the 1st day, but it was full of fierced and excited battles during all day.
Please stay tuned to the battles on the 2nd day!
Thank you.